Passion for EDM is for people who want to know more about electronic dance music (EDM). The possible topics on this site are pretty broad but are at the moment they are all divided into three parts: production, lifestyle, and disc jockey (DJ).
The production part is for people who want to learn more about making EDM. This section has mainly two goals:
You should be able to start with EDM production without any experience.
People with much experience should be able to learn new things.
The lifestyle part is the place for topics that are about:
Raving
EDM music genres
Other information about EDM things
Furthermore, the DJ part has at the moment only topics about how to become a better DJ.
The road of learning
The primary goal I want to achieve with this website is to give readers more self-confidence about producing (making) EDM. This goal is also for people who know at the moment nothing about producing EDM. Furthermore, such confidence is beneficial and can help you in many ways, for example:
You will make more music, so you become more experienced.
It helps to finish music faster.
You can even get more confidence by letting other people hear your music and maybe by receiving some feedback.

To meet the primary goal of this website, I want that all post meet some quality requirements, which are:
Information is as practical as possible, so only with the fundamental theory.
I do not create false information, and I also don't copy false info (there is a lot on the interwebz) from others.
Information is complete and helpful as possible. For this reason, I can edit/update some posts.
You don't need golden ears or extreme expensive speakers.
About my experience
Since somewhere in the year of 2012 my love for EDM reached a new height, and at that moment I wanted to make music. However, by playing with some DAW (trying to make music…), I came quickly to the conclusion that I should learn at least a bit about making music.
I started to watch "how to" videos on youtube. These videos taught me things quickly, but I did not understand what or why I was doing it. So, I started to learn EDM production more seriously.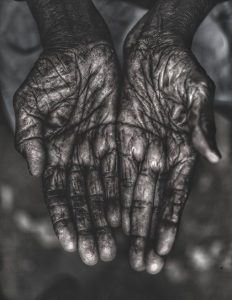 Now, I have learned a lot over the years, which I have done by learning from video courses, books, blogs, podcasts, and experience. This learning activity was and is not free of any costs.
Of course, the road of learning about music is endless, and I will probably keep doing it for the rest of my life.
Why this site started
Sometimes when you do something for a long time, you will become better at it. When you become better at something, it requires less thinking. When you do something with less thinking for a long time, chances are you forget some of the real reasons why you do it like that.
This forgetting happened a lot to me, which is also the reason I came with the idea to start this site. I just want to explain why I do things like the way I do and why it works. So it can also help other people, hopefully.
Something personal
Well then, I am Markus Crease (artist name), and actually, I am just a nerdy guy with too much passion for EDM. Just in case, maybe there is someone who wants to know more about me (there is anyone..?), here is some personal stuff:
Live in the Netherlands
Have a daily job as a web developer
Love EDM since I was a little kid in the early nineties
Favorite movie: Kill Bill: Vol. 1
Love cats
Year of birth: 1989
Love all the games from Blizzard Entertainment

If you have something you want to ask or if you just want to say something, you can always leave a comment on every post. I will try to answer your comments as good as possible.
Best of luck,
Markus Crease
passionforedm.com